Practice Principal – Glenys Williams 
The practice principal is Glenys Williams, an accredited exercise physiologist.
After a lengthy period working in management in the health care industry, Glenys undertook a Bachelor of Applied Science (Human Movement and Health Studies) and Advanced Diploma in Clinical Exercise Science and is Accredited as an Exercise Physiologist with Exercise and Sports Science Australia (ESSA).
She believes that any person can find a way to become more active, but they often need the right support to do so.
"
I chose to work in the chronic disease area rather than with athletes or traditional sporting organisations because of my passion for educating people about how to enjoy using their bodies
," Glenys explained.
During her study she worked in a wide range of areas including pulmonary rehabilitation and in gyms providing Strength for Life programs.  Her work has seen her assist people of all ages, both male and female, with a variety of ailments and needs.
Prior to establishing Exercise Physiology South Glenys worked at McLaren Vale where she set up a gym for a local medical practice offering sessions for people aged over 50, those with chronic disease, age related frailty and specific conditions or needs.
Accredited Exercise Physiologist – Veronica Mansbridge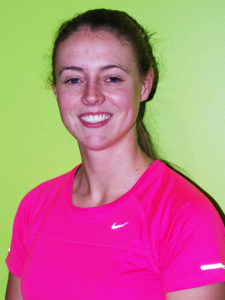 Veronica Mansbridge is an Accredited Exercise Physiologist after graduating from UniSA. Veronica grew up in Millicent but has spent the latter part of her life on the South Coast.
She loves the relationship aspect of being an exercise physiologist, getting to know the clients and finding out the best solutions to enhance quality of life and health. The personalised service provided at Exercise Physiology South means she spends a lot of time speaking one-on-one with clients about their expectations, lifestyle and history.


Veronica loves water sports and is Exercise Physiology South's main practitioner in the water at the new Fleurieu Regional Aquatic Centre in Hayborough. She is also the leader of the exercise classes held at Yankalilla as well as assisting at the Victor Harbor gym.